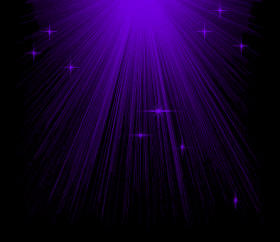 I don't know about you. But I am sure these psychic attacks are out there. Successful people who are goals orientated can be pushy and impatience.
They can cause you anxiety and stress if you happen to be in the ambit of their firing center. Their aggressiveness can cause grievances which can spiral unintentionally to the people around you. Where am I leading with these horror feelings.
When you cannot manage your anger, anxiety, fear and panic, you are under psychic attack. These prolong psychic attack symptoms can lead to insomnia, poor health and on the extreme side loss of wealth.

How to defend against these psychic attacks directed intentionally towards you?
1. You can keep on cleaning, clearing, polishing and strengthening your aura all the time. Having a strong psychic auric shield have great benefits. You are to reflect all the negative effects directed towards you before even reaching your mental and emotional auric level. More so, you can remain focus and align, even capable of thinking a solution towards the problem. Setting up a psychic shield takes a couple of effortless minutes to accomplish.
A person under anxiety and panic attack have a weak aura that is why he can accumulate unnecessary emotional stress.
2. Some small effective exercises that immediately closes your aura that cuts you from being influenced by people that lead you making impulsive judgment . When you decide to close your aura, you instantly become rational and suddenly do a withdrawal to understand the situation better. With that you are not allowing the other person aggression to affect you.
You can prevent loss of wealth, perhaps loss of integrity simply with this small effective exercises.
3. Taking a moment to bless the person that have cause you the psychic attack may sound silly in fact. However, with that action, a conscious effort is made by you to cut and save yourself from drowning along into the spiral of the anger. The blessing will eventually bestow good things on you as you just send out a good intention.
These are just a few tips that you can work on yourself without really much trying. Remember, once you are able to master these simple easy techniques you will be able to stay focus and become the master of all situations. You get to live above anger, fear, doubt and anxiety and can remain calm and balance to claim peace and happiness embracing you all the time.
Apart from anger management, there are a series advance techniques psychic self defense techniques which can help to you to protect and shield you from the negative thoughts entities and physical harm that are projected intentionally or unintentionally towards you. You are also able to protect and shield yourself from dirty, unwholesome psychic radiatory fields which is unavoidable.
Learning the psychic self defense techniques to absorb and remove negative thoughts or energies like anger or stress in the home or office caused by the people you have to associate with plus psychically disintegrate negative thoughts or energies in certain places like your office, your house or places you feel uneasy about can indeed be quite helpful. Remember, these psychic attack defense techniques are simply easy to pick up without really much trying.