Wanted to share this with you. It is from our hike up on Cataloochee Mountain last Saturday! A Most Beautiful Day!!!! Yes, that is my hand :)
and this little guy continued to stay right there as I hiked back down the mountain for sometime....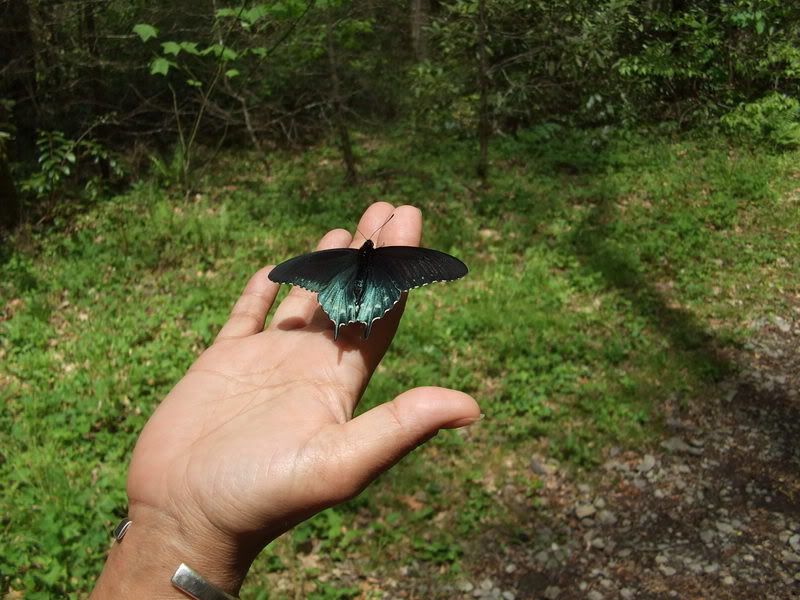 I also was able to save a bird that was trapped inside a bedroom in one of the old homesteads up on the Mountain. The poor thing was in such a panic until I caught her in my hands and she settled right down. She knew she was safe and freedom was close for her. Her little feet were perched upon my ring finger with my other hand gently on top of her and as soon as I released her, she "cheeped" a nice "Thank You" and flew away....... A Very Beautiful Moment XO

Took some of my stones for a hike with me so I could cleanse them in the creekbed under the Glorious Sunshine....
They came out of the creek humming......
A Beautiful Tree for the Fae....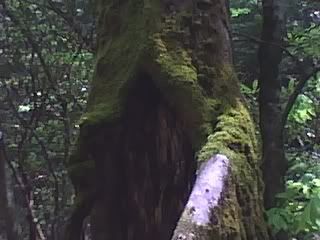 I could not have asked for a more Beautiful and Wonder-filled Day in the Forest!!!!

Love, Light and Lots of Laughter My Dear Friends!!!!